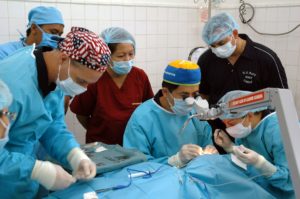 Pregnancy is such an exciting time in a woman's life, but it can also be stressful. In the areas of Hialeah, Doral, Kendall and West Kendall in Miami.
The West Kendall NewLifeGyn team delivers top quality obstetric care in a warm and personable manner, providing the services and support needed as you prepare to expand your family. Call or use the online booking tool to set up a visit as soon as you learn you're expecting.
What is Obstetrics?
Obstetrics is an area of medical practice focused on pregnancy and childbirth. Obstetricians are also trained in all areas of general gynecology and can provide the care you need during the postpartum process and beyond.
The obstetricians at West Kendall NewLifeGyn view their role throughout your pregnancy as a trusted medical partner. Your doctor works with you to ensure that both you and your baby remain as healthy as possible as you move through the stages of pregnancy.